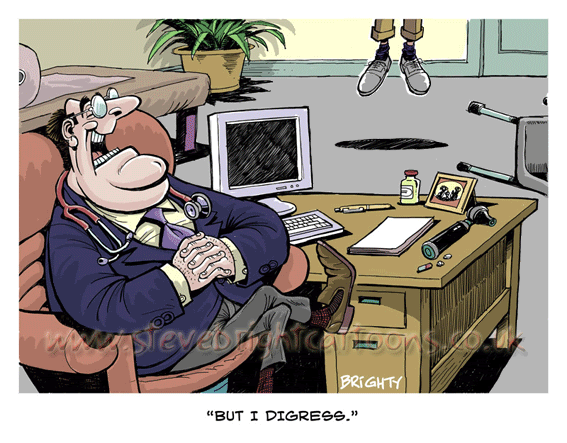 Okay, so it ain't exactly Disney, Pixar or Aardman, but it's my very first effort having been nursed into the process using Photoshop's animation facility, and I was well pleased that I got it to work.
The cartoon was originally drawn as a static gag for the Cartoon Caption Competition, but having had my initial animation lesson the day after I drew it, I thought it would be ideal to practise on, and so it eventually ended up as above. I couldn't resist posting it in its animated format for the competition, and despite it causing a fair bit of controversy (it was the first time any animation had been used), it actually won, which I was delighted and astonished at in equal measure.
My first feature-length animated film starts tomorrow...and probably always will.